Christmas Trees
Here at Clearwell we are working around the year to bring you the freshest real Christmas trees in South East Wales. They are individually tended and pruned to shape every month for 8 years before being ready to decorate your home.
They are fresh ,fragrant and it is fun to pick your own real christmas tree.
We aim to provide a helpful honest and competitively priced personal service supplying the freshest Christmas trees available. It is a fun festive memorable Christmas experience for all the family.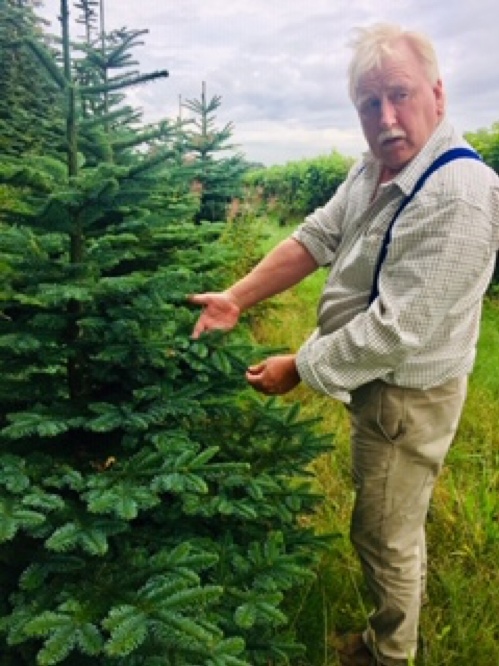 Nordmann Fir
The long lasting non drop Nordmann fir , a great all round Christmas tree that will last well in all conditions has sturdy branches to hang decorations and is soft to the touch. This is the most popular modern Christmas tree in Europe and we are the largest growers in South East Wales. These are available as fresh pick your own Christmas trees or ready cut real Christmas trees from the Christmas tree barn.
Noble Fir
We have a few of these fragrant pre cut fresh Christmas trees , with wide spaced branches of blue green foliage . A long lasting tree also used for wreath production.
Norway Spruce
The original Christmas tree tree with the familiar scent of Christmas. It lasts well in cooler conservatories and outside but must be cut fresh and not placed in very warm houses until 12 days before Christmas. We have a good supply of larger trees.
Grand Fir
We have a few of these orange scented delicate branched Christmas trees.
An American favourite, very soft a good choice with young children around.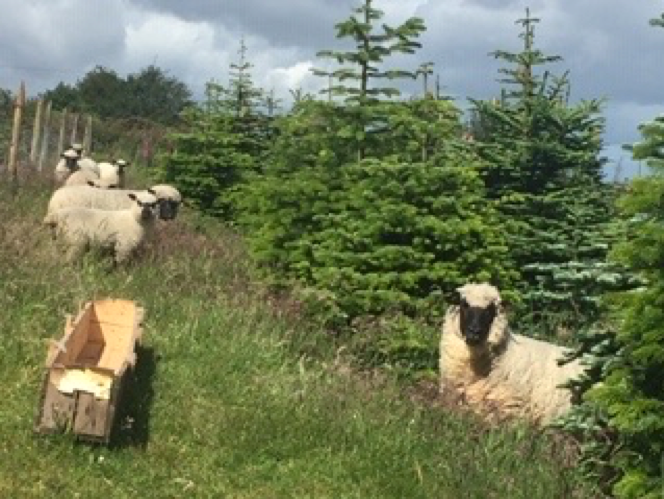 Lodgepole Pine
If you require a large bushy outdoor tree we have a handful of these left . Very long lasting and can be very effectively lit to highlight the many cones.
Christmas Wreaths Festive foliage Magical Mistletoe and Holly.
We supply bundles of fragrant wreathmaking foliage decorative pine coned swags .Julie makes and decorates wreaths, we have beautiful mistletoe bundles and season permitting berried holly
Choose and Cut weekends 10-4pm
The pick your own Christmas tree experience.
You cannot get a better start of Christmas experience. A one stop shop to get tree,greenery stands and top up on your decorations.
On the weekends leading up Christmas , bring the family and wander through the plantations to pick your own Christmas tree, call the woodchopper and helpers who will cut the tree and net it for your journey home. It is becoming an annual memorable family traditional experience for many South Wales and surrounding area. We have regular customers from as far away as Bistol and the Forest of Dean. Please remember your wellies and outdoor clothes and to shout timber. Have a great day out and maybe a light lunch in one of the local pubs.
If it is not possible to open the Choose and Cut the Christmas tree barn will be open.
Christmas Tree Barn and Pre-Cut Trees
From Tuesday to Friday fromvb2pm-6pm our tree barn is open with a good number of fresh cut real Christmas trees on display.
We have a bigger display area and new lighting this year.
At other times when it is not possible to open the Choose and Cut the well stocked Tree Barn will be open.
Childrens or adults events and School parties
If you want to bring a group , we welcome you and will make a special effort.
The Christmas Decorations Shop
We have a Christmas themed shop where we sell fresh homemade wreaths , mistletoe holly and pine swags from the farm . Water holding stands to keep your tree fresh . Julie also sources a small range of exclusive baubles, decorations lights and accessories. There are also some reindeer families from a local woodcarver.
Big trees, wholesale and local authorities
We have trees up to 20 feet tall, we can supply retailers, schools and local authorities etc. We are a bona fide VAT registered business. Please ask about availability.
Directions
We have signs from A48 Castleton and A468 Bassaleg, search for Clearwell Christmas Trees or get directions using the map below.

Santa
The jolly man himself calls on the first two weekends of December to say hello to the good children.(check times on Facebook) .
Big trees, wholesale and local authorities
We have trees up to 20 feet tall, we can supply retailers, schools and local authorities etc. We are a bona fide VAT registered business. Please ask about availability.
Dogs
We are dog lovers and dogs are welcome in certain areas but please be aware children are in the tree area and dogs are to be kept on leads at all times.
Parking
We have ample hard parking areas and a one way system for smooth traffic flow.
Farm Assurance standard
The farm crops and lamb are produced to the quality standards of the well known Red Tractor label scheme . We are proud to be members of the British Christmas Tree Growers Association.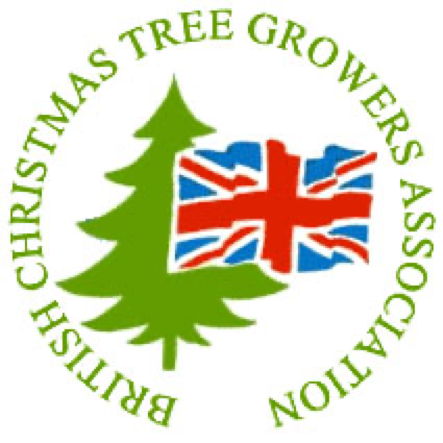 Payment
We accept cards – it is our preferred method of payment.
Environmental Statement
We have an integrated management system to create a balanced natural ecology in the plantation to ensure a habitat beneficial to birds bees and the trees. We have a bee friendly policy and honey is made from hives on the farm.
Local origin
All trees and most other fresh produce is our own with the remaining (less than 1%) sourced locally.
Delivery
Don't want to squeeze the tree into your car? We can deliver to most of Cardiff and Newport on designated evenings, please ask.
Tree return day
Please ask .
Times and Dates
To book your visiting slot please see our Tickets page here.